Viola Brambles, Musician
Fiddler, bouzoukist, and vocalist Donna Elanor performs as Viola Brambles, appearing at fairs and festivals as a Renaissance pirate, Colonial lady, or Regency-era sailor. With a repertoire of fiddle tunes from Celtic, English, and Scandinavian traditions, songs of land and sea from old to new, and a few original compositions, Donna has been delighting audiences for over a decade.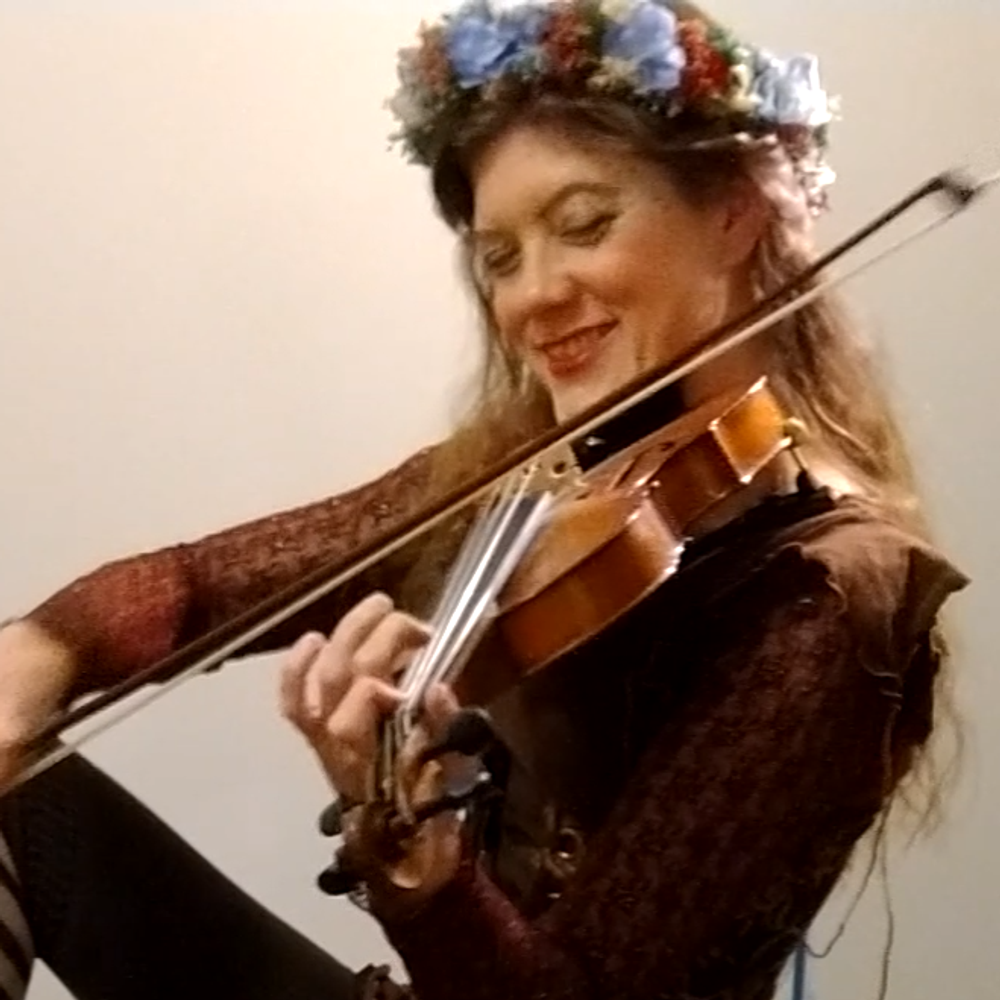 Be enchanted!
Viola, the faerie fiddler
Performing lively and haunting music of the faerie realm. Enchanting original tunes will keep you dancing, but beware you are not forever trapped in the land of the fae!
Photos